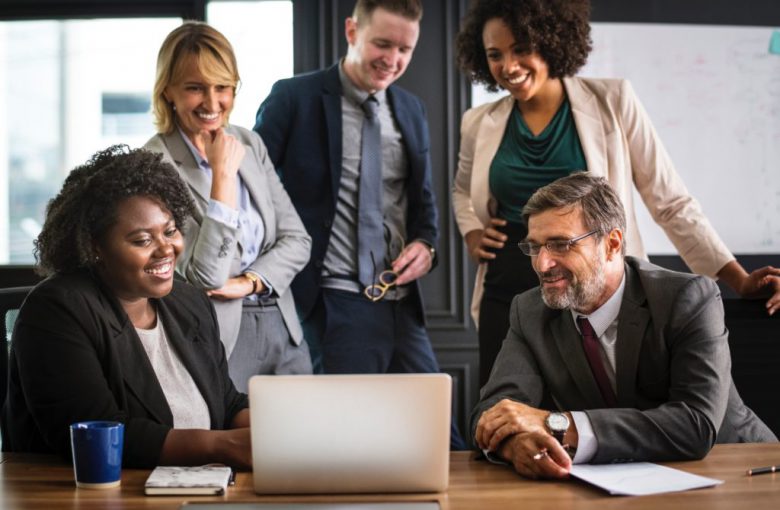 Employee training and development is the
major focus of investment
HR professionals in 2019, exceeding even recruiting and compensation changes. Training and development are also a priority for employees — new research shows that opportunities for development are the 
second most important 
factor in workplace happiness (after the nature of the work itself). Despite such importance, corporate training and development initiatives face multiple challenges. Here we take a look at 5 common challenges — and offer some hints at how to solve them.
Employees who spend time at work learning are 47% less likely to be stressed, 39% more likely to feel productive and successful, 23% more ready to take on additional responsibilities, and 21% more likely to feel confident and happy. –
Josh Bersin
Making Training a Priority
An overarching challenge facing many HR professionals is simply getting employee training the attention and budget share it deserves. Overall, training budgets have remained fairly stagnant over the past few years and total U.S. training expenditures actually
declined 6.4% in 2018
. The most effective way to raise the awareness on the importance of employee training and development is to point to the
measurable return-on-investment
.
Studies
have shown that organizations with employee development programs are six times more likely to increase employee engagement, have lower rates of turnover, and have a 2.5 times higher productivity rate than organizations that haven't yet implemented a career development strategy.
2
Creating/curating meaningful content
Creating and/or curating content for an employee training program is a frequently cited challenge among the organizations we work with — and for some surprising reasons. A
Bersin by Deloitte
study found that employees find it most difficult to learn
not
because there isn't enough content available, but because there is
too much
content, and they can't find what's valuable in the mix. Other content-related challenges we encounter are keeping courses current, relevant and addressing the growing need to provide mobile-friendly training. Most corporate training programs combine both created and curated content, and
blended learning
approaches are gaining traction. A Training Management System (TMS) makes organizing a large volume of both created and curated content easily searchable and accessible for employees.
Building critical skills and competencies
A recent
Gartner survey
found that only 30% of employees have the skills they need to perform their work today and just 20% of employees have the skills needed for their future roles. Building critical skills and competencies is a priority for
66% of HR leaders
, and
80% of CEOs believe 
the need for new skills is their biggest business challenge. Yet when you ask HR leaders how they plan to build new skills for the future, almost 
two-thirds say
 they will reach outside the organization and recruit for the new skills they need. This is costly — it can
six times less expensive
to build technical skills internally than it is to go hire them from the job market. Corporate learning and development programs are a cost-effective way to build the critical skills and competencies modern workforces need. With
content available
to address both hard and soft skills, it's easier than ever before to locate the best training and development resources for your workforce.
Measuring online training success
The inherent "fuzziness" of workplace training makes it difficult to gather concrete metrics about the
effectiveness
of a learning and development program. While some success factors can be objectively measured (e.g. accident incidences following safety training), others will require more subjective measurement tactics. Some suggested success measures include:
Feedback from employees
Feedback from managers
Employee retention improves
Employees are promoted internally
Course completion rates
Testing – scenario based and assessments
A common challenge cited both management and employees is simply finding the time for training.
Making time for training
Companies can mitigate this challenge prioritizing and scheduling dedicated learning time into employees' schedule.
 Remind employees of the importance of learning to their personal development, career path, and to the success of the organization. Agree on a sensible proportion of the work week that can be devoted to learning (one hour, for example) and calendarize it. Recent LinkedIn 
research
 found that 68% of employees prefer to learn at work; 58% prefer to learn at their own pace, and 49% prefer to learn at the point of need. With that in mind, online training stocked with curated courses makes smart sense. Employee Training and Development is a vital corporate strategy, and with careful planning, consistent execution, and purpose-built technology tools, the inevitable challenges can be overcome.