3 Steps To Achieve Talent Development That Drives Organizational Success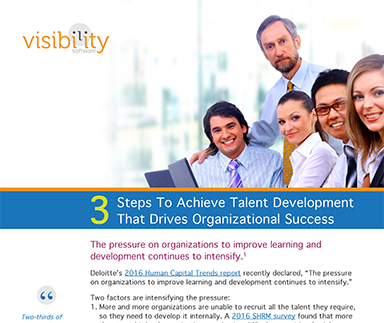 Recent surveys conducted by leading HR research and advisory services indicate that the pressure on organizations to improve learning and development continues to intensify. With more and more organizations unable to recruit all the talent they require, they need to develop it internally. 
Effective talent development has always been important, but with today's talent shortages and recruiting difficulties, it's now a must for sustained business success.
In this best practices guide, we'll show you a coordinated talent development process, including how to execute the right training management technology, that will help you substantially increase total employee performance.